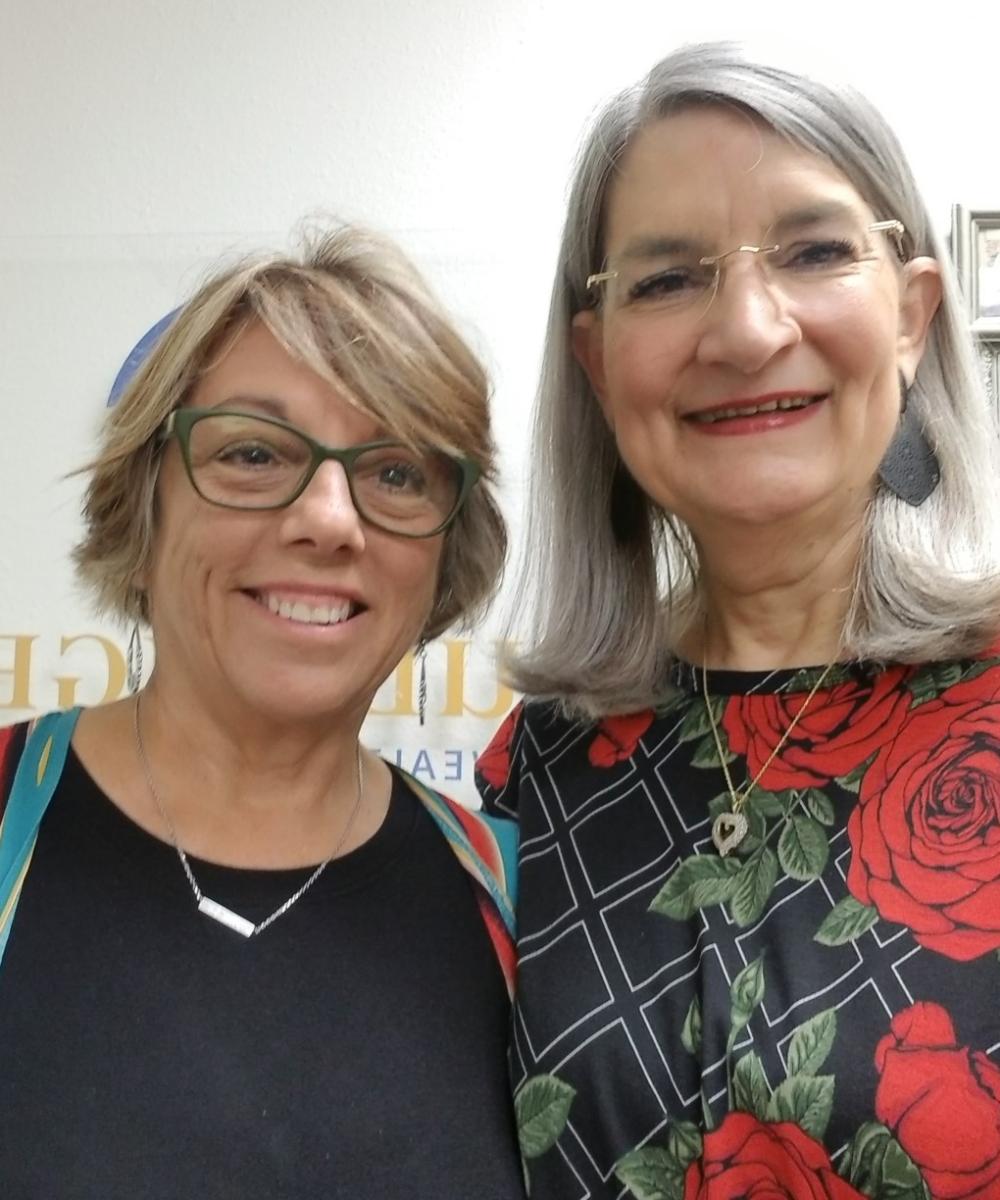 Cheryl McClendon and Vicki Miller
Marketing Assistant & Service Manager
We are so blessed to have Cheryl McClendon (left) and Vicki Miller (right).  They really are "two peas in a pod" and have been good friends for a very long time. 
Cheryl
Cheryl joined the firm in 2017 after retiring from teaching at Midway schools.  Her specialty is in marketing and helps to assist our clients with unique touches that really make a difference.  She is quite the artist.  
Cheryl resides just outside of Bluegrove where she lives with her husband Mike.  She is an awesome cook, enjoys country life, and helps out at her church.  They have two adult children (Ryan and Katye) along with six grandchildren whom they adore.  
Vicki 
Vicki has over 25 years of experience in the business and has served our clients diligently for over 18 years of that time.  In her role as service manager, she utilizes her strengths in communication and is committed to helping educate our clients while truly making their lives easier. 
Vicki is originally from Henrietta, Texas.  She resides with her (now happily retired) husband Jack in Jolly.  When not in the office, Vicki enjoys traveling with her family that includes son Aaron and daughters Chrystal and Kayla.  She also enjoys attending her grandkids' sporting events, sewing, doing crafts, and helping out with youth activities at church.  
Each of these ladies brings a tremendous work ethic and spunk every day to the office to help support our clients.